cart
Oh no, your cart is empty!
This would look much better filled with treats!
continue shopping
CHECKOUT
Shipping, taxes and discounts calculated at checkout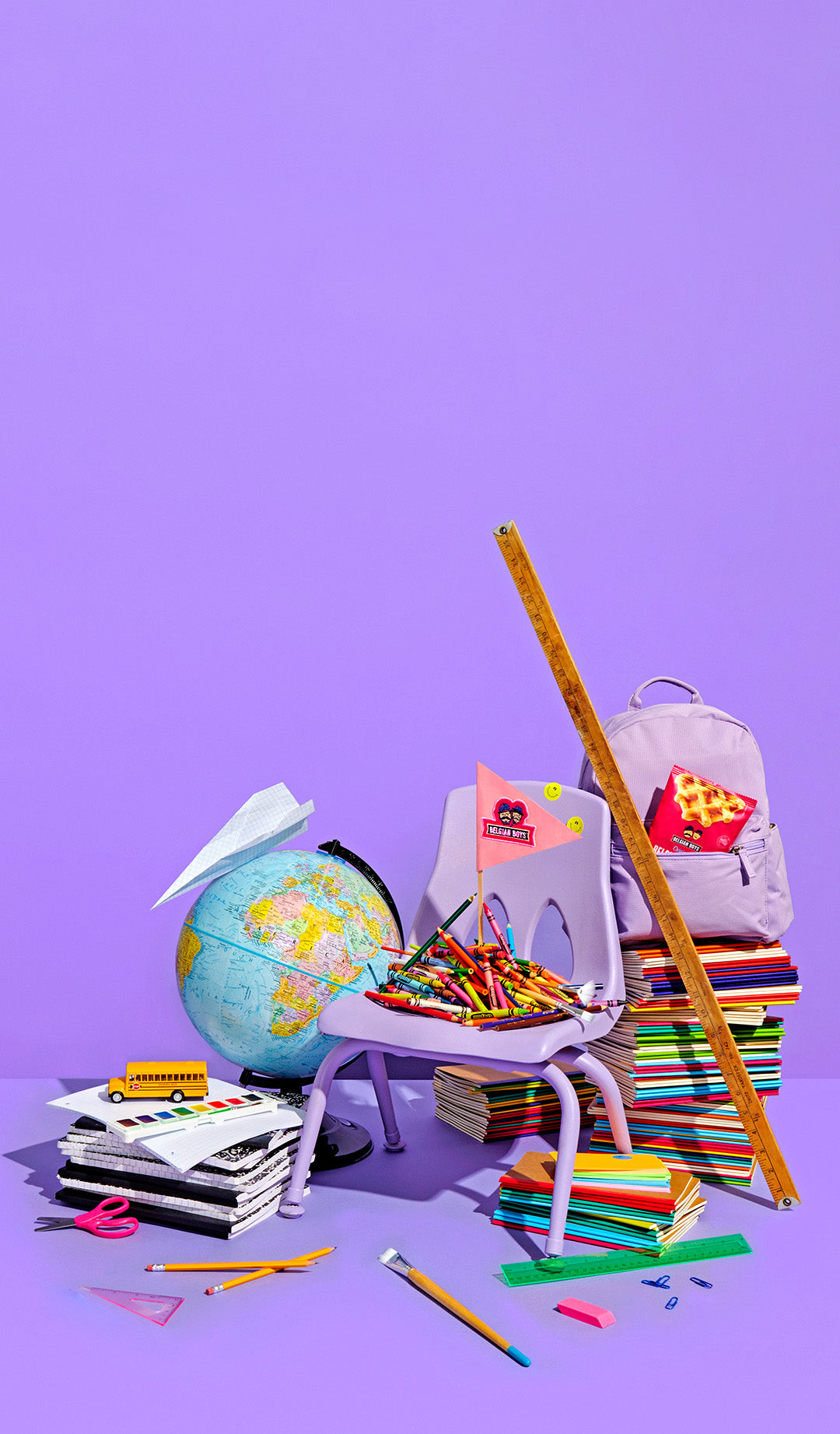 WIN $5K FOR YOUR SCHOOL
Supporting great parents means supporting great schools
We know that supporting great parents goes beyond quick and easy breakfast—It also means supporting great schools. That's why we're giving one lucky parent the opportunity to win $5K for your chosen school. No strings attached—simply enter and take your chance at making a big difference!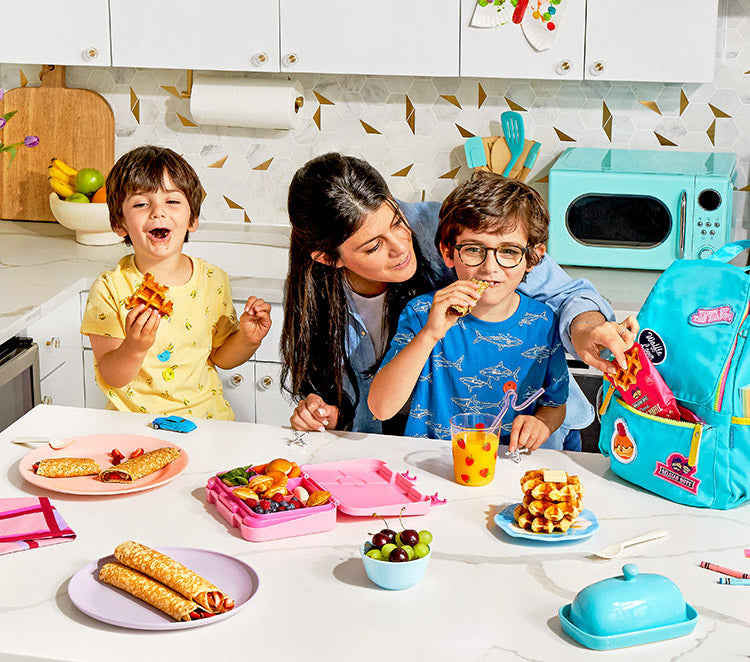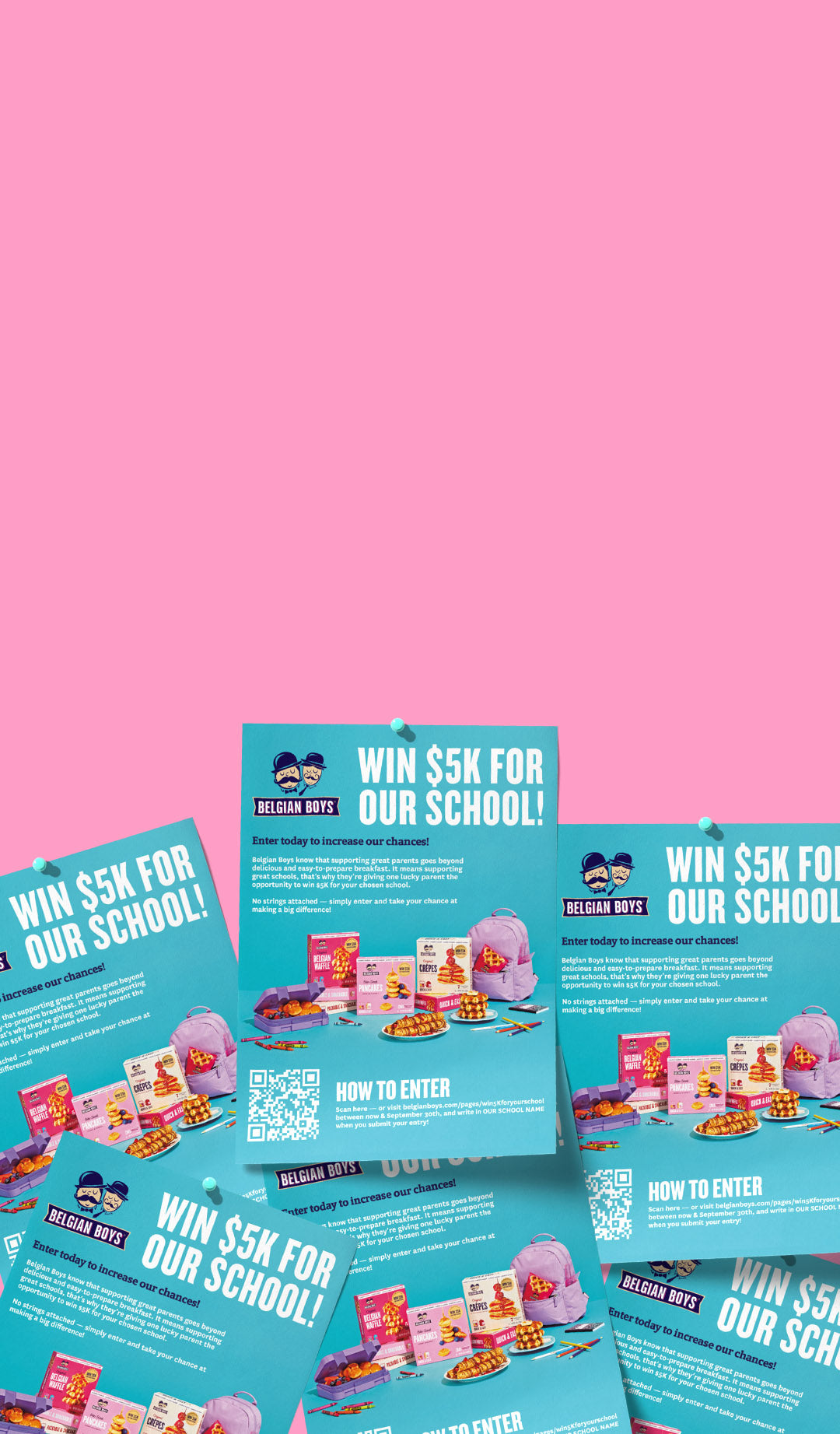 We've prepared download-able flyers, social media posts, and emails for you to rally your school to win $5K. Share with a PTA leader, school admin, or your own social media followers, and increase your school's shot at winning.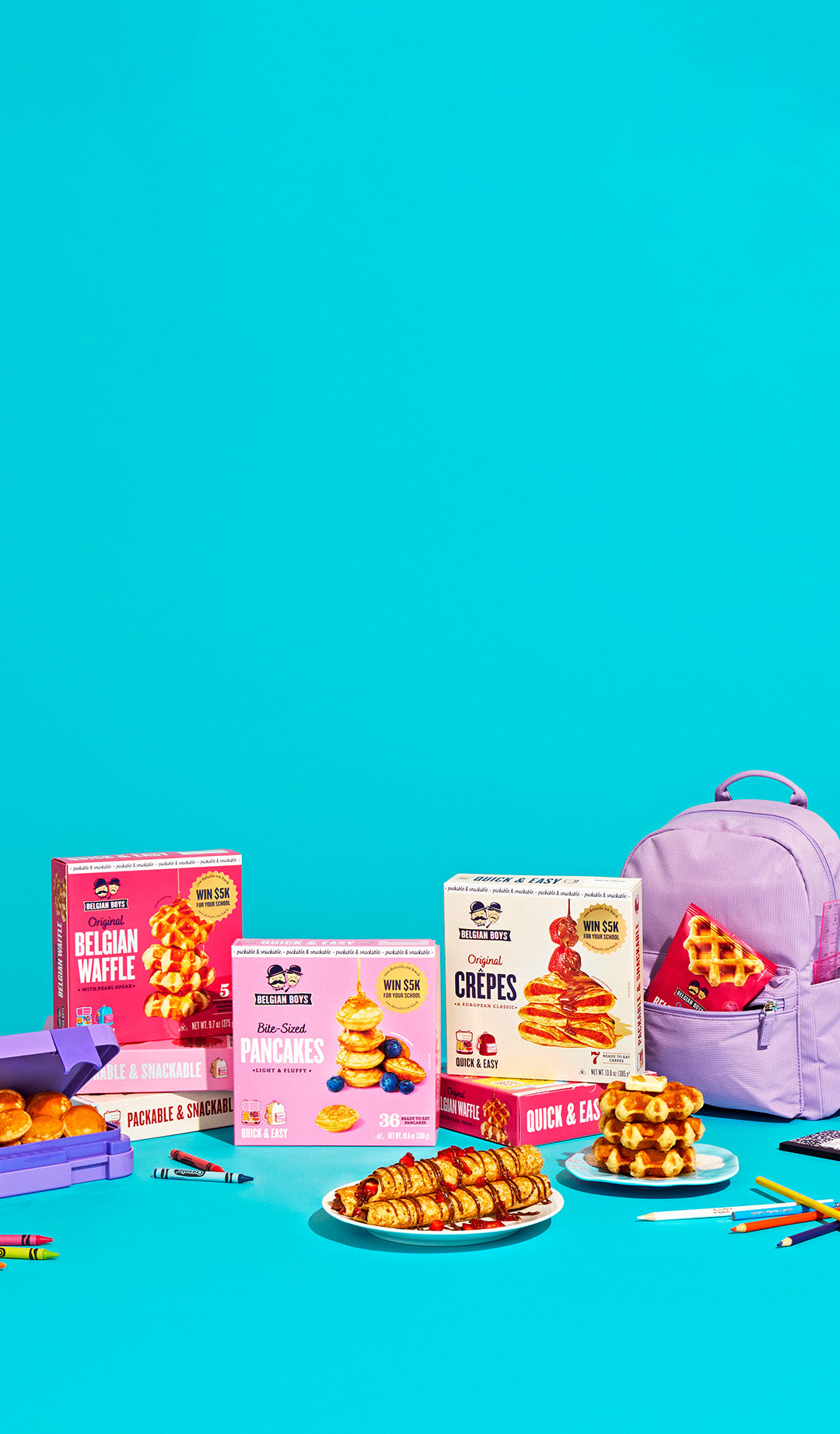 LOOK FOR US IN STORE
Our breakfast favorites got a back-to-school upgrade: Take home a box of Belgian Boys breakfast with the gold back-to-school seal in the corner, and you can get a second chance at winning. Find us in the refrigerated breakfast aisle!
FIND YOUR STORE